We are so excited to be partnering with ​​​​​​​​

SUGAR 2.0

, a company that has the same passion about making a difference in children's lives as we do. Their commitment and support to the foundation allows us to provide a healthier low sugar cookie without sacrificing taste. Together we will continue to touch as many lives as possible...one healthier cookie at a time!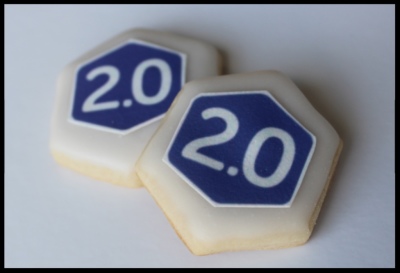 ​​

His breakthrough, SUGAR 2.0, is a blend of real cane sugar and naturally sweet, non-gmo prebiotic soluble fiber that blends perfectly with sugar for a synergistic taste and mouth feel. 

SUGAR 2.0

 not only cuts sugar content in half, it replaces the other 50% with fiber. Reducing sugar is important but eating it with fiber is essential! Fiber is a carb blocker that helps slow the absorption of sugar in the body. His inspiration in choosing fiber once again came from his kids — while cutting apples for them. Yes an apple, in all its delicious, naturally sweet, high soluble fiber self!